Log Cabin Rustics is pleased to offer our complete grouping of handcrafted, American-made white cedar log furniture from all of our manufacturers. We have consolidated our entire white cedar log offerings by room below, so you can shop and decorate every room of your rustic cottage, mountain lodge or country home with this beautiful and rich natural white cedar log furnishings and decor.
Pine and white cedar are very similar in color, so if you have existing white cedar or pine log furniture, the furniture pieces in this collection will surely be a match. Our white cedar log furniture is generally shipped within 4-5 weeks, and all orders over $139 are delivered free of charge to 48 states.
We also carry a complete line of outdoor white cedar log furniture. Because of its natural oils and properties, white cedar is one of the most durable types of outdoor log furnishings.
Thank you for shopping at Log Cabin Rustics for your rustic cedar log furniture and decor needs. If you have any questions, please do not hesitate to call us toll free at 866-923-6932, and we will be pleased to assist.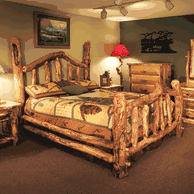 Cedar Log Bedroom Furniture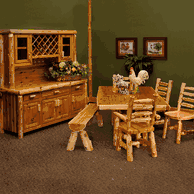 Cedar Log Dining Room Furniture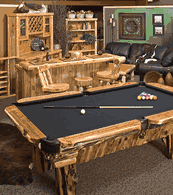 Cedar Log Living Room Furniture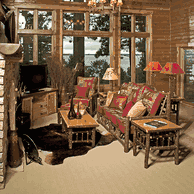 Cedar Log Office Furniture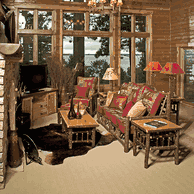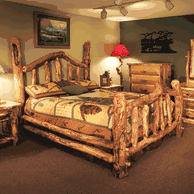 Outdoor Cedar Log Furniture