Weathered to rustic perfection, a reclaimed wood bed or a genuine barn wood bed have withstood the test of time. Rich with a working American history, the timeless beauty of antique reclaimed wood beds and barn wood beds is unmistakable.
No two planks of antique reclaimed wood siding are the same, giving each barn wood bed a unique look of its own. The coloring and weathered characteristics depend on whether the barn was located on a hill, in a valley, covered in ivy, or left exposed to the sun.
Reclaimed barn wood siding also differs from barn to barn. One side of the barn might face South and be exposed to more sun while another area will be covered by a old oak tree. Our rustic barn siding is reclaimed from century old structures that are no longer safe to use. We never reclaim a structure that is of historical importance or is still in working condition.
Each reclaimed wood bed and barn wood bed is made in America upon order, and usually delivered within 4-6 weeks from the time of order.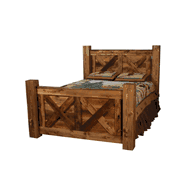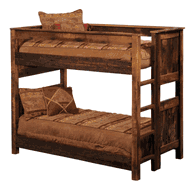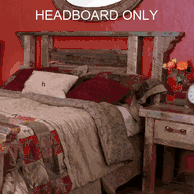 Reclaimed Wood Headboards